For many users the Workouts can be the most used feature and page to visit. From our viewpoint however, any workout is only a part of an overall plan.  It should fit the time in season and training phase and, more importantly, address specific goal (or need) that is strategically important at exactly this period of training. No need to mention that each training set should be designed in the most effective way for a given situation and in combination with other sets.  That is exactly what 3S platform is trying to accomplish using its methodology merged with training design tools you find on our platform.
In most cases, our suggestions are well balanced in the default mode, and do not require any adjustments. However, we also understand that each coach and swimmer situation is different, and therefore requires adjustments.  The Workout block allows just that: make final fine-tuning moves that will further individualize the training for a particular athlete or group at a level of each training set.
Frequently Asked questions
Why my Workout page is blank when I select another week or "jump" on it after making initial settings?
 For Workout page to function, it requires that week loads distribution is completed.  Therefore, please go to Week Density page first, calculate desired week and move to Workouts after that.
Can I amend, add or delete set(s)?
Yes, any set can be adjusted. As a matter of fact, you can use our Workout manager platform to write your own workouts and sets.  Regardless of the way you prefer to use our platform, the huge advantage remains in precision every training set is introduced since it follows the very strict physiological rules defining exercise efficiency.
   How can I adjust a set I do not like?
Click on "To Interactive View" under the Block view picture: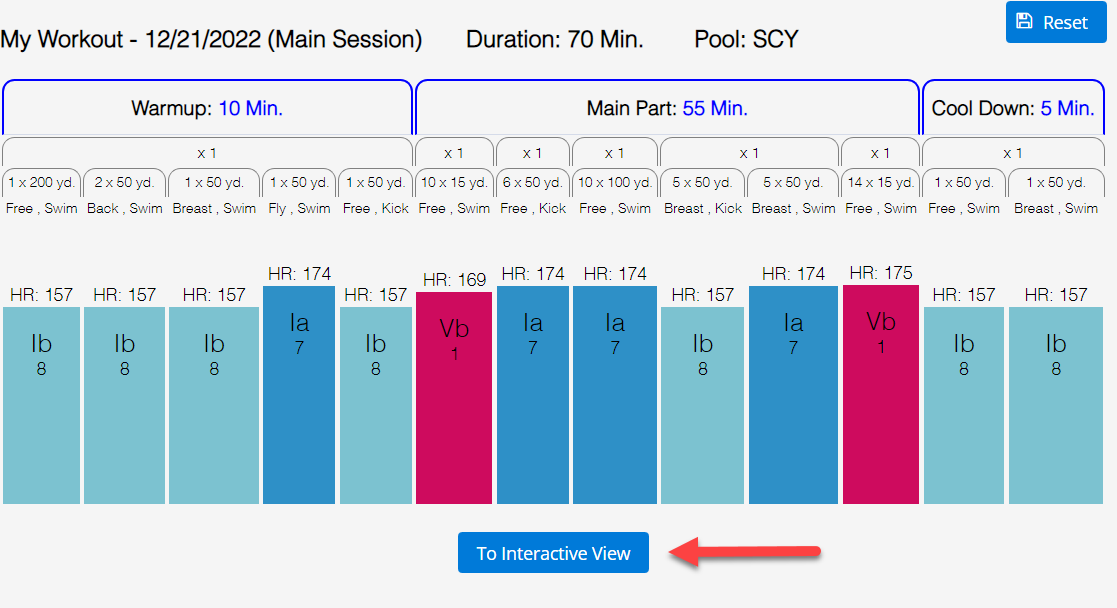 Select "Expert" view on the next page:
Select the set(s) you want to edit
Start with Set Type (by goal, modality and Zone).  Select/adjust working distance, repetitions, and rest.  Click on Apply. The set with new parameters will be re-calculated. 
You can also add sets to a loop, add new loop or insert single set.
Please contact us at support@3ssite.com if you have any further questions