Next Generation Training design and training management platform HAS finally arrived!
From Sergei Beliaev, Ph.D., MBA
Founder and President
Super Sport Systems LLC
Since 2002 Super Sport Systems has been known as the premier training design and training management platform. Coming from multi-decade research, 3S offered essential planning and training process management tools every coach and athlete could benefit from in their daily effort to achieve excellence.  Today, we are announcing our Next Generation platform refined for ultimate precision and usability, and built using proven training methods that have made our previous "Classic" platform a secret weapon of many Olympic, National, Collegiate and Club coaches and athletes for the past two decades. I invite you to test our platform, challenge your potential, and become a part of the 3S community of winning coaches and athletes from over 40 countries worldwide.
covering the training needs of coaches and athletes since 2002
The benchmarks of our Service
maximize training efficiency 
with 3S's Training Technology, knowledge, and Tools
Super Sport System's Platform provides everything a coach could possibly need to prepare for a winning season, week and workout.  3S delivers carefully crafted training plans and coordinated workouts for every athlete or group on your team with precise load distribution per Energy Zone for each week and workout. It then selects and finally calculates effective sets, with individualized targets for every swimmer.
The features our users value most
3S Platform is designed to produce highly individualized training suggestions for every swimmer or group.  You will receive suggestions for all necessary components of training planning from a detailed season plan, its volume, weekly and daily loads by energy zones, and detailed set-by-set workouts. All of them designed just for you!
Our designs come from decades of research, the accumulated knowledge of generation of Olympic coaches, as well as proprietary (and winning) training concepts and ideas. Eliminate guessing from your planning decisions. The 3S training platform will arm you with precise suggestions that will produce maximum changes in every swimmer of your team.
While all our suggestions have been proven to deliver results, every season is different, as well as your swimmer's training needs.  To assist coaches in their work, we have designed tools that can adjust ANY training parameter. It starts with your week's training schedule, and then progresses to selection of your season strategy, weekly and daily loads, workouts and sets.
start your season with a plan optimized for your team's abilities and goals 
and enjoy winning with the most advanced training design tools in the industry
Matt Kredich
University of Tennessee
Head Swim Coach
I am in awe of the 3S program. It has taught me a more productive way to train, and has helped me further my coaching career.
MANAGE ALL OF YOUR PLANNING NEEDS IN THREE EASY STEPS
Set Season Dates & Strategy
No coach starts a new season without a solid plan!  3S's Interactive Season Planner provides highly individualized Olympic-grade plans for any level or situation.   3S tools,  including "Sequential" or "Cascade" construction (3S proprietary) will allow you to plan and manage training cycles with ease.   You may not know it, but all collegiate coaches using 3S during the last decade actually benefited from this a Cascade option. And their results speaks for themselves!
Manage weekly loads
Once you have a season plan, you still need to take the next step and distribute your planned loads between training days and sessions.  This task is extremely important.  Your athletes' progress depends directly on their ability to accept your suggested workloads on one hand, and recover from them before achieving the next load, on another.   3S tools provide you with this knowledge. as well as the means of achieving it. Subscribe and receive optimum loads distribution, regardless of your specific training schedule.
access Daily workouts
Daily workouts and set selection are critical, if you want to achieve the maximum training effect after each training session.  Therefore, every training set and workout should be designed to address the individual needs of each swimmer on the day of its application. 3S workouts automatically include the most effective training sets in every training zone.  This is the best recipe to improve individual performance.  Be assured that every 3S set is designed to produce the best results every day.
Our Membership Plans are designed to Cover the needs of coaches, individual swimmers, and their parents.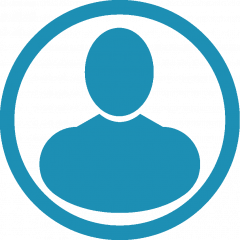 receive full access to all our features and
TWO WEEKS FREE TRIAL

WITH ANY SUBSCRIPTION
coaches trusting 3S for over a decade