Train With The Best Science-Based Tools, Knowledge and Guidance 
AND ENJOY ULTIMATE SUCCESS! 
start your season with optimized training plan
and enjoy the progress with the most advanced training design tools
TRY OUR SERVICE ABSOLUTELY FREE FOR TWO WEEKS!
Plan your work for just a few athletes or multiple groups. Manage training plans, season strategies and athletes' progress all in one place.  3S is a sure way better understand your athletes' needs and deliver target individual performances every season, season after season!
Receive Olympic quality, performance-oriented, season-coordinated daily workouts and training sets in easy to access and follow format.  Be assured that every effort is carefully calculated in accordance with your current level of abilities AND long-term goals.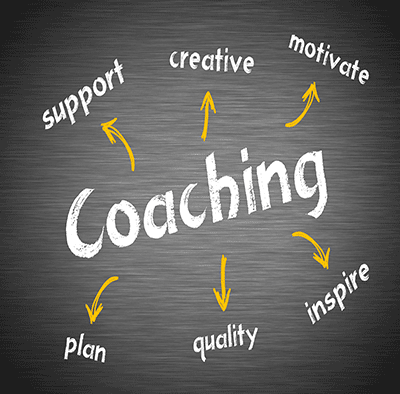 3S Training Tools are based on systemic research in Theory of Training.  Learn from the same people who discovered periodization and  Parametric Training concepts to name just a few.  Your education is not complete without 3S Knowledge!
WHAT OUR CUSTOMERS SAY ABOUT US
Mat Luebbers
About.com Swimming
The Super Sport System looks like a good tool for athletes and coaches. The workout planning system will help athletes maximize their chances of achieving their athletic goals. It uses well-researched exercise science principles along with each athlete's individual parameters to design long-range sport-specific training plans, weekly training plans, and individual daily workouts that will help any level of athlete or sport participant reach their athletic goals.
Bill Dorenkott
The Ohio State University
Head Coach Women's Swimming
I wanted to drop a note to share a success story. Samantha Cheverton made the Canadian Olympic Team last night in the 200 freestyle. She finished second in a lifetime best of 1:57.9 and will get to swim the 200 free and 800 free relay in London. Just wanted to thank you for playing a role in the process.  03/30/2012
Rob Knight
Bloomington Normal Swim Club
Head Coach
We just finished our State Championship meet this past Sunday and had two 13-14 boys finish in the top 8 in the mile.  Wyatt finished 6th with a 17:12 and Ben finished 8th with a 17:29.  Wyatt dropped 26 seconds from his lifetime best back in December of 2011 and Ben dropped 29 seconds from his previous best on February 24th of 2012.  Thank you!  3/13/2012
Mark Osborn
Germany Junior Rowing
Proud Parent-Coach
3S works! Jason (Osborn) won two national (Germany) titles at the weekend. Gold in Lightweight Single U17 and Gold in Lightweight Double Four U17. This is his first year at U17 (he is only 15). Thank you, your programme is simple, effective and gets results.  07/09/2009
Michael McHugh
Minnesota DoorCounty YMCA
Head Coach
Thank you for all of your help in the past, Conner set the new 100 yard National Breaststroke record this year at 53.41. Going to Minnesota On full scholarship.   09/12/2014
Federico Sarabia Rodriguez
Mazatlan Aquatics, Mexico
Head Coach
We just came out of championship where all athletes demonstrated excellent results.  This happened because of your program and knowledge. I´m very satisfied so far, THANK YOU for your knowledge and assistance!  11/17/2014
Roy Chaney
Colorado Torpedoes Swim Team
Head Coach
Our kids had a great Junior Olympics. I cannot believe how well they swam. They dropped anywhere from a couple of seconds to 10+ seconds and made it into finals and consols.  THANK YOU!
Hesham Sedik
Cairo, Egypt
Coach
Dear 3S:  It is a great pleasure to report our progress after competing at Nationals here in Egypt.  My team did a great job in 2 consecutive competitions first called Cairo Championship and the second is the Egyptian National Championship.  95% of our swimmers improved their personal records, the team moved from 6th place to 2nd place which is a massive step forward despite the lack of a number of swimmers in some events.  In the end, I received 2 new job offers from different clubs but I am remaining loyal to the team I am working with.  Thank you so much for your support.  I had a great experience with 3S and I am looking forward to continuing my work and education with 3S.  
Omar Nuñez Aguirre
Nicaragua Swimming
Head Coach
Dear Sergei,  Last week we concluded our main season participating in Nicaragua National Championship and now can report the results we achieved with 3S assistance. Our top swimmer, Carla Abarca (16 years old),  set several absolute national records in her age group, Carlos Huerta (12 years old) set a new national record in 200 butterfly.  Otoniel Munguia (12 years old) set another record in 400 combined. Gerald Hernandez (12 years old) won the free 400-800-1500, and crossed 5,000 meters in open water.  As I said, the Super Sport Systems has helped us a lot in achieving these results and we hope to continue these improvements in future.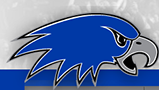 3S University
SIGN UP
for advanced courses in
CONTEMPORARY TRAINING METHODS AND THEORIES 
Learn how to assist your athletes to achieve their personal best!   
BECAUSE WE DELIVER RESULTS!  What differentiates our competition is our unique knowledge and sophisticated model of human behavior under specific training strategies. This combination gives us the ability to assist our client's efforts to achieve their goals all the time, every time.  Simply put, we deliver daily training recommendations that ensure necessary improvement and lead to the desired performance in your event. GUARANTEED!!!
3s is based on more than three decades of specialized research in peak performance training methods. 
We apply special algorithms which connect your training (by distance and intensity) with target physiological mechanisms.  
Our methods have been proven by generations of athletes, from beginners to Olympic Champions. 
No cookie-cutter workouts or plans are included. Every exercise in our system is calculated to lead you to optimum progression and planned results!
MUST-HAVE TRAINING TOOLS AND METHODS 
TRAINING INTELLIGENCE ENGINES
3S Training Intelligence Engines all work with minimum initial information, and produce highly detailed individualized suggestions.
Industry's Best Season Planner
Based on Contemporary Periodization, the 3S Season Planner is the most powerful planning tool in the industry.
Effective Training Strategies 
Your success is pre-determined by the strategies applied to your plan. 3S Parametric Strategies will maximize your adaptation and improve results!
Individualized Daily Workouts
3S Daily Workouts provide detailed, effort-by-effort information including working distances, Target paces, Target Heart Rate and Target Power Outputs
Real-Time Progress Evaluation 
Having a training program is not enough. We can track your progress in real time, on a week-to-week and seasonal basis to correct possible deviations from the plan.
You are never alone with 3S. Our experts are only a call away and our articles are designed to answer your questions and drive your success.
GEN2 Platform Receive First Major Update
A recent review of Division 1 Women's Programs progression rates published on SwimSwam site by Andrew Mering, gave us an opportunity to compare these rate with 3S-Powered coaches.  You will…
3S added new Parametric Set Planner to its arsenal of "Power Tools". The Parametric Set Planner is a true game-changer and one of the most powerful additions to a suit of 3S service in recent years. As a "program within a program", it allows coaches and users to plan for and manage specific adaptations in real time. Combined with advanced season planner and ability to insert parametric sets into any training day and workout, this feature opened a new level of precision and control withing 3S environment.
Recently Chris Ritter (Ritter Sports Performance Podcast) interviewed Dr. Sergei Beliaev on his views on endurance training and coaching.  In this friendly conversation, Dr. Beliaev speaks about his background, coaching…