Sergei Beliaev
Super Sport Systems
Founder and CEO
"Helping coaches and athletes unleash their potential is our passion, our mission and our vision. It's what we do best and where we are more effective and efficient than anyone else."
3s leaders, the winning coaches AND athletes who assisted us in shaping the current (and future) versions of our service:
Having a dream and vision how to achieve it is a must-have for any venture or business.  Steering your company product and development in a right direction while remaining true to your dream is a challenge only few were able to enjoy.  And to accomplish all this you need strong leaders, followers and supporters.  Please meet the people who trusted 3S services, contribted to improve them and supported our developement for the last two decades.
Matt Kredich
Matt Kredich, Head Swimming Coach, University of Tennessee.  Coach of Kristen Magnusson, Two-time Silver Medallist in Beijing. Contributor since 2002
Bill Direnkott
Bill Dorenkott, Head Swim Coach, Ohio State University, Coach of Olympian Samantha Sheverton (CAN). 3S user and supporter since 2006
Ricardo Marmolejo
Presidente de la asociación de entrenadores en México, Head Coach, Olympic Training Center. 3S user and supporter since 2005
Neal Studd
Head Swim Coach, Florida State University. Coach of Conference Champions, Olympic coach. 3S user and supporter since 2006
Matt Barany
Head Swimming Coach, University of Richmond, 7 times winner of Conference, 3S user and contributor since 2003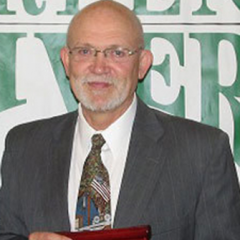 Randy Walker
Head Coach, Sweetwater Aquatics, Coach of a Two-time State Club Championship. 3S User and contributor since 2016
It's only natural to expect every nation and sports federation competing at the international level to be highly protective about its training methods. After all, national pride and personal glory are at stake. So it's not too hard to understand why the latest knowledge at this level is not only hard to come by, but is actually closely guarded and carefully protected as well.
The irony of this is that these training "secrets", which come from a scientific study of sports training, are virtually the same from one coach to another. What's missing from this equation is the "iron sharpens iron" principle. Top coaches could get even better, and lesser coaches (as well as their athletes) could progress immensely, if these secrets were common knowledge and could be shared among peers.
As leaders in the field of sports training methodology, we continually strive to discover new training methods and strategies, and endeavor to explain how they can work in concert with each other.  We created our training design tools for exactly the same reason, trying to make our suggestions clear, easy to follow, and accessible to ANY coach or athlete anywhere in the world.  And to top level coaches or athletes who won't settle for anything but the best, we offer a network of users who are more than willing to share the knowledge and experience they have gotten out of our program in order to advance not only their own careers, but the overall level of their sport as well.
Since training has now become big business,  numerous "training plans" culled from coaches' favorite workouts are flooded the market.  We know that these, hand-me-down workouts and training strategies cannot possibly be useful to athletes who needs a training plan based on their unique abilities and goals to be competitive.
At the very minimum competitive athletes need to have training plans that include…
Ability to identify individual preparedness structure training needs 

Training Plans and Strategies designed for different season phases

Daily Workouts calculated for specific training effects that are coordinated with each other in time

Progression Monitoring and Analysis by testing specific markers
Preparing a plan that "intelligently" manages the entire training process is one of the key issues coaches face today. In other words, the training process, like any other process, can and should be managed properly to produce predictable and repeatable results.  And of we select and implement good process, than EVERY athlete entering our doors will have a chance to achieve his personal best by the end of his training season.
And it is our belief that every athlete should have this chance.
Our work would not have been possible without the unselfish participation of coaches, who not only used our services (with undeniable success we should add), but freely and openly discussed their results and accomplishments with it. Our hats are off to believers and supporters!